MOBILE POSTAL EMPLOYEES CU
Not for profit, but for service
LOANS
Let us help you get the loan you need today!
ACCOUNTS
We have the perfect savings or shares account ready to fit your lifestyle.
SERVICES
See just how far your membership with Mobile Postal Employees can take you!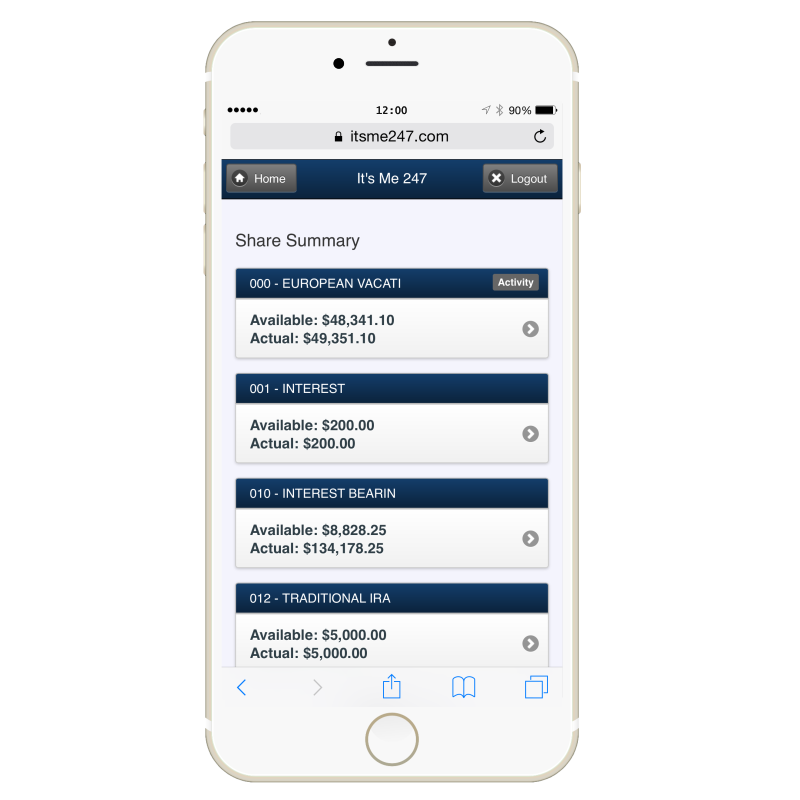 It's Me 247 Online Banking
With It's Me 247, you can keep in touch with your credit union accounts any time, from any place life takes you! If you have a computer and a connection to the Internet, you can use it to check balances, transfer money, and stay connected with your credit union accounts around the clock.
Forge Your Financial Independence
See how we can help you with your loan or checking account!
BECOME A MEMBER TODAY
Once a member, always a member. It's really that simple.
Mobile Postal Employees Credit Union